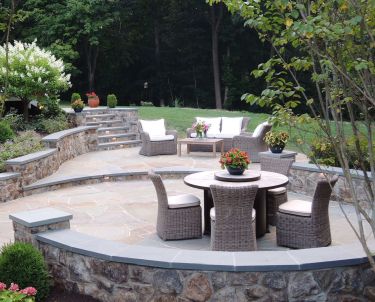 Wheat's Pest Control in Falls Church, Virginia
Periplaneta linnaeius, camponotus ferrugineus, and coptotermes forosanus—don't recognize these names? Maybe "cockroach," "carpenter ant," and "termite" ring some bells? We thought you should get to know these creature's official names—after all, you're living with them!
At Wheat's, we know no one wants to have these pests creeping around their floors or living in their walls—especially ones like termites that can do real damage to your home. That's why we offer Falls Church homeowners the Wheat's Pest Control program.
When you sign up for services with Wheat's Pest Control, you can choose from a one-time visit or schedule bi-monthly inspections and treatments. During your initial visit, we can work with you to determine what's best for your home's needs.
Does your home in the Falls Church, Virginia area need pest control services? Contact us online or call us at 703-641-4790 today to sign up for Wheat's Pest Control!
What's Included in the Wheat's Pest Control Program?
Like any good pest management program, Wheat's Pest Control includes an initial inspection and treatment followed up by continued maintenance, as needed. We offer homeowners in the Falls Church, Virginia area:
Initial service: First we need to know what we're up against! On the initial service visit, Wheat's will inspect the home's interior and exterior perimeter. If we identify entry points on the exterior of the home (holes, cracks, etc.) Wheat's will seal these areas during the initial service. Areas will be treated for any active or presumptive concerns for covered pests.
Continued maintenance: Wheat's will visit the property and perform inspections focused on the exterior of the home where most pest issues originate. Wheat's will treat for covered pests as appropriate. Interior services are only needed if you are having an active pest problem.
What Pests Are Covered by the Program?
While we can tackle just about any pest you're having issues with, some are more difficult to exterminate than others. There are 11 common pests covered in our initial service visit and bi-monthly plan and 11 additional premium pests that can be treated subject to an additional charge.
Covered pests include cockroaches, mice, rats, silverfish, "house ants," non-poisonous spiders, centipedes, millipedes, earwigs, camelback crickets, and house crickets.
Premium pests (*subject to additional charge) include all wood boring insects including termites, carpenter bees, fleas, ticks, mosquitos, carpenter ants, fire ants, brown recluse spiders, and bees (yellow jackets, hornets, wasps).
If you're not sure what type of pests you're dealing with, don't fret—the experts at Wheat's will perform a comprehensive assessment of both the interior and exterior of your Falls Church home during your initial service visit.
Why Is Pest Control Important?
Besides giving us the creepy-crawlies, household pests can cause all sorts of problems for our homes and our health. Here are just a few of the reasons pest control is important for homeowners in Falls Church:
Disease. Insects like fleas, ticks, and mites often ride into your home on the backs of rats and other rodents. These tiny creatures carry dangerous diseases that affect both humans and pets, including Lyme disease and heartworm. Cockroaches can also contaminate food and other supplies when left to roam your counters and closets.
Home damage. Talk to just one homeowner who has ever dealt with termite damage and you'll understand the importance of regular pest control. Don't let termites eat through your home's walls—or your wallet.
Minor injuries and allergic reactions. From ants to spiders and bees, many types of pests can sting or bite humans and cause uncomfortable—or even life-threatening—allergic reactions. Sometimes you don't even know you're allergic until you get a sting and have to rush to the hospital. We can help get rid of stinging and biting pests lingering around your home.
Protect yourself and your family from these problems with regular pest treatment from Wheat's Pest Control! Contact us online or call us at 703-641-4790 today!
Why Choose Wheat's for Pest Control Services in Falls Church?
Homeowners in Falls Church and nearby areas in Virginia have trusted Wheat's Landscape for all their property maintenance needs for nearly 40 years! We're experts at creating beautiful outdoor spaces for our clients, but we know it's hard to enjoy your backyard oasis when it's infested with pests. From natural mosquito control to complete pest control services, we have your home covered—inside and out.
Schedule a free, no-cost consultation at your Falls Church home today by filling out a contact form or calling us at 703-641-4790!
have a project?
See If We Serve Your Community!
Testimonials
"Everything always exceeds our expectations. Everything was done perfectly. Everyone was happy to be there. You have an excellent crew and business."
M.L.
"We were fortunate enough to find a company that has just finished doing a fabulous job in our back yard. Wheat's did exceptionally high quality work, were extremely responsive and wonderful to work with."
D.G.
"I really like the communication, and the responsiveness. It is great to have a company that is there when you need them, and to have the comfort of knowing the property is well-maintained."
M.B.
"Well you all have quite a reputation for the quality of your work in my neighborhood. It's just beautiful! Wheat's is a legend around here."
R.B.
Proudly Serving
Northern Virginia, Maryland,
& NW Washington, DC
Let's Start Today