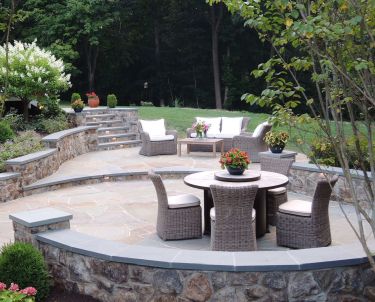 Community Initiative
Since 1978, Wheat's Landscape has been actively supporting the schools, organizations, charities, and the families of the community. Wheat's began volunteering landscape labor work with the Care to Share program, where letters are written by members of the community expressing the landscape needs of fellow elderly neighbors or patrons who's loved ones are serving our country and are incapable of maintaining their property. Not only does Wheat's volunteer their time to the community, Wheat's is also involved with many events like school fund raisers, organizational auctions, and athletic sponsorships.
Wheat's acknowledges the many schools, organizations and charities and thank them for allowing Wheat's to be involved in the community.
Franklin Sherman ES
Greater Vienna Babe Ruth Baseball
James Madison HS
Mclean HS
Our Lady of Mercy 
Yorktown HS
Care to Share Program
We enjoy giving back to the community to make a difference in the lives of local homeowners and various local organizations. Our very own Care to Share program allows us the opportunity reach out to individuals who are physically or financially unable to maintain their landscape, by donating time and basic materials in cleaning up and enhancing their landscape.
Do you know of a local elderly, handicapped, or military family who could use our helping hand? Let us know by sending an email to wheats@wheats.com. You are also welcome to write us or give us a call.
Additionally, our staff members actively volunteer with local volunteer fire departments, youth sports, community-sponsored events, local schools and the government to support a wide range of charitable efforts. Wheat's has been serving the community for over 30 years.
have a project?
Let's Start Today!
Testimonials
"Everything always exceeds our expectations. Everything was done perfectly. Everyone was happy to be there. You have an excellent crew and business."
M.L.
"We were fortunate enough to find a company that has just finished doing a fabulous job in our back yard. Wheat's did exceptionally high quality work, were extremely responsive and wonderful to work with."
D.G.
"I really like the communication, and the responsiveness. It is great to have a company that is there when you need them, and to have the comfort of knowing the property is well-maintained."
M.B.
"Well you all have quite a reputation for the quality of your work in my neighborhood. It's just beautiful! Wheat's is a legend around here."
R.B.
Proudly Serving
Northern Virginia, Maryland,
& NW Washington, DC
Let's Start Today