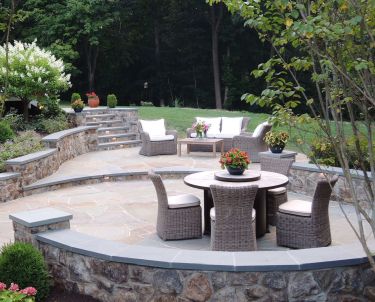 Will Lawn Seed Grow in Winter?
Growing a beautiful summer lawn starts long before you are thinking about summer fun. In fact, winter is a great time to think about starting your prep for the summer growing season, even if you have places that need to have new seed planted. This is a process known as dormant seeding, and it is something Wheat's recommends for many of our clients. Here is a little bit more about how and why this works.
What Is Dormant Seeding?
Dormant seeding refers to planting grass seed during the winter months when the seed is inactive. Often, this practice involves sowing seed on bare, patchy areas between periods of snowfall and freezing. This allows the seed to get a good, solid anchor in the soil before it begins to germinate and grow. So, technically the grass seed is not actively growing in the winter, but it is being given the best foundation to start growing strong in the spring.
Why Consider Dormant Seeding?
When seeds are scattered during winter, they have the opportunity to settle into the cracks and crevices that normal freezing and thawing winter temperatures create in the soil. This helps prevent the seed from being blown or washed away, which may happen to seed spread in the spring. The moisture from winter precipitation also helps hold the grass seed in place. After moist soil dries, it tends to fall over the seed, helping keep it in place until it starts to grow.
When you plant winter seed, you have less need to water your lawn in the spring. The wetness that is common in the soil coming out of winter helps the seed germinate, even if you don't remember to water on a regular basis. Also, if you wait until spring to sow your grass seed, you may have to wait until after the spring rainy season. This means missing that important water that will give your seed the best chance at growing well.
Dormant seeding is a great option for homeowners who missed the chance to over seed in the fall. If you have bare spots that you didn't address in the fall, winter provides another opportunity to do so.
When Should You Start the Dormant Seeding Process?
The best time to plant winter seed is in February, though you can participate in dormant seeding all winter long as long as you wait until all of your fall leaves have fallen and have been removed. However, waiting until February can lead to germination success rates as high as 75 percent, so this is definitely the best time to start.
Get Professional Help for Dormant Seeding in Virginia
If you are considering dormant seeding, get help from the pros at Wheat's. Our landscape and lawn care professionals can help you determine the best time, based on this year's weather, to invest in your winter seed. We can apply it expertly to give you the best chance at excellent germination rates, then advise you to proper care in the spring and summer to keep it running well. Give us a call today at 703-641-4790 or contact us online to learn more about our lawn care services, including dormant seeding.
have a project?
See If We Serve Your Community!
Testimonials
"Everything always exceeds our expectations. Everything was done perfectly. Everyone was happy to be there. You have an excellent crew and business."
M.L.
"We were fortunate enough to find a company that has just finished doing a fabulous job in our back yard. Wheat's did exceptionally high quality work, were extremely responsive and wonderful to work with."
D.G.
"I really like the communication, and the responsiveness. It is great to have a company that is there when you need them, and to have the comfort of knowing the property is well-maintained."
M.B.
"Well you all have quite a reputation for the quality of your work in my neighborhood. It's just beautiful! Wheat's is a legend around here."
R.B.