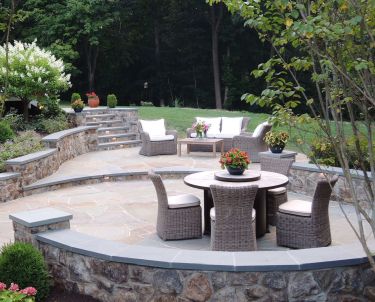 Benefits of Hiring a Professional for Snow Removal
When winter blankets your surroundings with a thick layer of snow, it transforms the landscape into a winter wonderland. However, that snow can quickly turn into a logistical nightmare for homeowners.
Shoveling snow is time-consuming and physically demanding. This is where professional snow removal services come to the rescue.
In this article, we'll discuss the many benefits of hiring a professional for snow removal and why Wheat's Landscaping is the top choice for winter maintenance.
---
---
Hiring a Professional Increases Convenience
Waking up to a snow-covered driveway and sidewalks can feel stressful. The thought of bundling up in layers and wielding a snow shovel or snow blower isn't exactly appealing. It's cold, strenuous, and time-consuming.
With a professional snow removal service, you can remain comfortable indoors while experts efficiently clear your property. This convenience is one of the primary reasons to call for professional snow removal.
Experts take the burden off your shoulders. They arrive promptly, well-equipped with the necessary tools, and ensure your property is cleared in no time.
This means you don't have to spend hours battling the elements or worrying about the accumulation of snow. You can focus on more important tasks.
A Professional Touch
Hiring a professional snow removal service makes life more convenient and guarantees a well-manicured appearance for your property. Professionals bring experience and expertise to snow removal, making your driveway and walkways look clean and well-maintained.
Professional landscaping companies often have specialized equipment that allows them to work quickly and efficiently. They know how to clear snow without damaging your property's surfaces. Their experience in handling various snow conditions and terrains ensures high-quality results.
Increased Safety
Hiring a professional snow removal company doesn't just enhance the aesthetics of your property; it also significantly increases safety.
Accumulated snow and ice pose substantial risks. Slippery surfaces can lead to accidents, causing injury or damage. Professional snow removal eliminates these hazards.
Professionals are well-versed in handling snow and ice. They use techniques that reduce the risk of slips and falls. By clearing your property thoroughly, they make sure there are no hidden dangers beneath the snow.
Proper Equipment
Professional snow removal companies have the right tools and equipment to get the job done right. They have snow blowers, de-icing agents, and other specialized gear that most homeowners don't have on hand. These tools speed up the process and provide the best results.
Using the proper equipment saves time and ensures safety. Improper snow removal methods can lead to accidents and property damage. Professionals are trained to use their equipment safely, giving you peace of mind during harsh winter weather.
---
---
Schedule Winter Maintenance With Wheat's Landscape
Wheat's has been a trusted name in the landscaping industry since 1978. With decades of experience, we offer full-service design and build capabilities, making us your go-to choice for winter maintenance.
Wheat's Landscape offers comprehensive landscape maintenance packages that include snow removal. Whether you need one-time snow removal or year-round winter maintenance, we have you covered.
Don't let snow and ice disrupt your daily life or put your safety at risk. Trust the professionals at Wheat's Landscape to keep your property clear, safe, and beautiful all winter.
Make the smart choice – hire Wheat's for all your winter maintenance needs. Your property and your peace of mind will thank you.
Schedule winter maintenance today by calling 703-641-4790.
have a project?
See If We Serve Your Community!
Testimonials
"Everything always exceeds our expectations. Everything was done perfectly. Everyone was happy to be there. You have an excellent crew and business."
M.L.
"We were fortunate enough to find a company that has just finished doing a fabulous job in our back yard. Wheat's did exceptionally high quality work, were extremely responsive and wonderful to work with."
D.G.
"I really like the communication, and the responsiveness. It is great to have a company that is there when you need them, and to have the comfort of knowing the property is well-maintained."
M.B.
"Well you all have quite a reputation for the quality of your work in my neighborhood. It's just beautiful! Wheat's is a legend around here."
R.B.