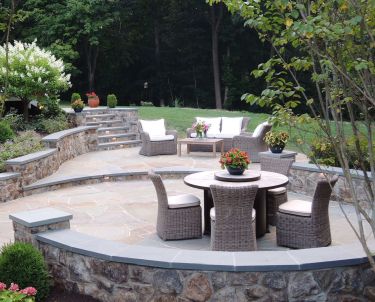 Natural Mosquito Control Program in Northern Virginia
As a homeowner in Northern Virginia, you should be able to enjoy your backyard during the warm summer months, but if your yard is infested with mosquitoes you may find it hard to relax outdoors! Don't let pesky mosquitoes keep you inside. Mosquitoes are responsible for over one million cases of serious illness and death every year, with over 1,000 of those cases in the United States.
While these facts can seem daunting, there are various ways to protect you and your family from these nuisances. With the local Northern Virginia natural mosquito control program from Wheat's Landscape, you can rid your backyard of pests using safe, natural products and enjoy quality time in the backyard with your family day or night.
Schedule mosquito extermination in Northern Virginia with the experts at Wheat's Landscape! Contact us online today.
Integrated Pest Management in Northern Virginia
Integrated Pest Management (IPM) is the best way to manage the mosquito population at your home. By regularly evaluating your landscape, you can identify mosquito breeding sites and make the necessary changes to discourage the overall mosquito population. Some of the most common breeding sites are areas of standing water, such as tires, bird baths or drains/gutters, and areas around your lawn and landscape, such as low depression areas and dense piles of brush and/or leaves. Mosquito eggs require standing water to hatch so eliminating breeding sites will prevent these pests from multiplying.
Don't let the mosquitoes in your backyard multiply! Contact Wheat's Landscape to get rid of them once and for all.
Mosquito Extermination in Northern Virginia
Once you have identified breeding sites, you can make the necessary steps to exterminate the unwanted pests. In addition to reducing breeding sites around your home and landscape, you can also apply specialized treatments to your property that will help to extinguish the mosquito population. A mosquito egg can survive for several years without hatching so applying a treatment that will take care of mosquitoes and their eggs is essential. Wheat's Landscape has helped many families in Northern Virginia with mosquito extermination, and your home should be next on our list!
How Can Wheat's Landscape Help?
Wheat's Landscape offers a natural mosquito control program to help eliminate mosquito populations on your Northern Virginia property. Our professional technicians will employ IPM inspections upon every visit to identify breeding sites, make remediation recommendations and spray as necessary. To accommodate as many properties as possible, we are offering a variety of services:
Natural option – A mix of essential oils applied every 14 days.
Select option – Offering an inspection and treatment every 14 days.
Comprehensive option – Targeting mosquitoes, fleas and ticks. Offering an inspection and treatment every 14 days.
Additionally, if you are having any outdoor event, we offer a one-time treatment option. Each program option is designed to target unwanted pests, while still remaining gentle to humans and pets.
If you need natural mosquito control services in the Northern Virginia area, contact Wheat's Landscape today!
Dangers of Untreated Mosquito Infestation
A mosquito infested yard is more than just a nuisance—it can have a very real impact on your health. Many mosquitoes can also expose you to a number of mosquito-borne diseases, including West Nile Virus and Malaria. An infestation can make it harder to avoid bites. In some cases, infestations can even lead to fatalities. Protect your family by scheduling natural mosquito control services today!
Natural Mosquito Control Services in Northern Virginia
You should be able to enjoy your outdoor space! Don't let the mosquito infestation in your backyard keep you locked inside all summer long. At Wheat's Landscape, we want you to make the most of your outdoor living space, which is why we offer unparalleled mosquito control services to rid your backyard of those pesky insects.
If you live in Northern Virginia and are interested in our Natural Mosquito Control Program, fill out our contact form or give us a call at 703-641-4790 to schedule an appointment. We will be happy to schedule your first treatment.
have a project?
See If We Serve Your Community!
Testimonials
"Everything always exceeds our expectations. Everything was done perfectly. Everyone was happy to be there. You have an excellent crew and business."
M.L.
"We were fortunate enough to find a company that has just finished doing a fabulous job in our back yard. Wheat's did exceptionally high quality work, were extremely responsive and wonderful to work with."
D.G.
"I really like the communication, and the responsiveness. It is great to have a company that is there when you need them, and to have the comfort of knowing the property is well-maintained."
M.B.
"Well you all have quite a reputation for the quality of your work in my neighborhood. It's just beautiful! Wheat's is a legend around here."
R.B.
Proudly Serving
Northern Virginia, Maryland,
& NW Washington, DC
Let's Start Today